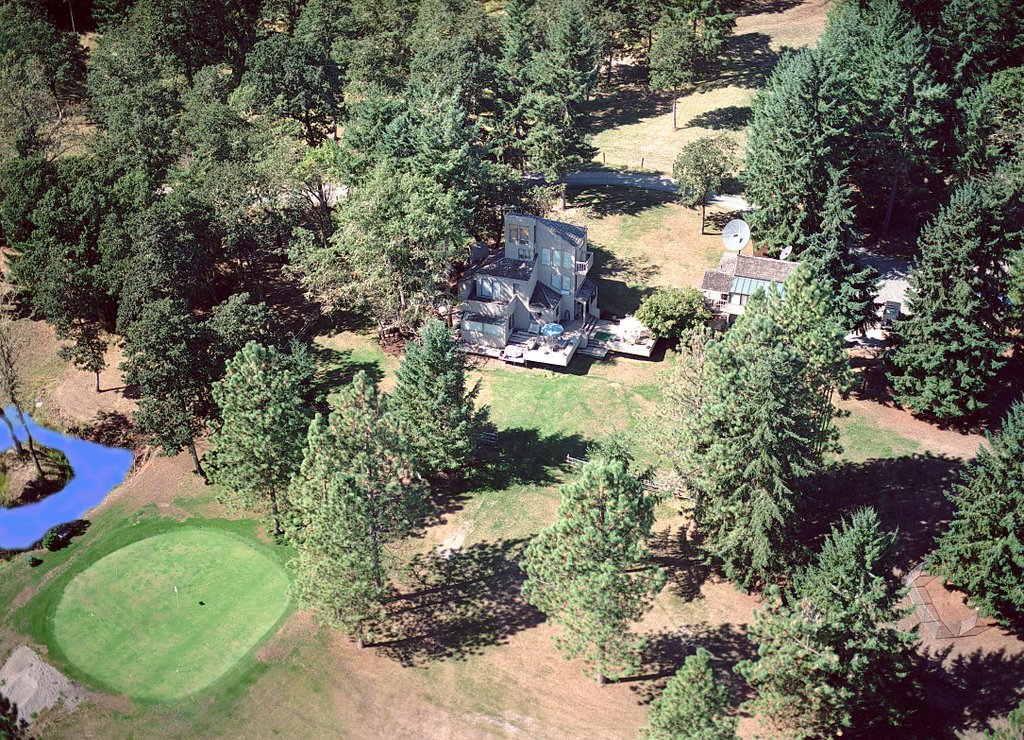 Steve & Marsha Moore's house, with the office next to it and the putting green and a pond just below.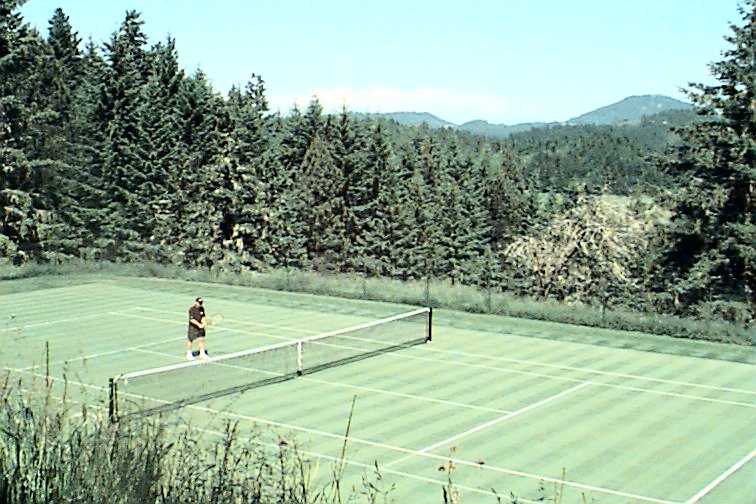 In a picture taken in 1998, Steve plays tennis by himself. (Did he win?)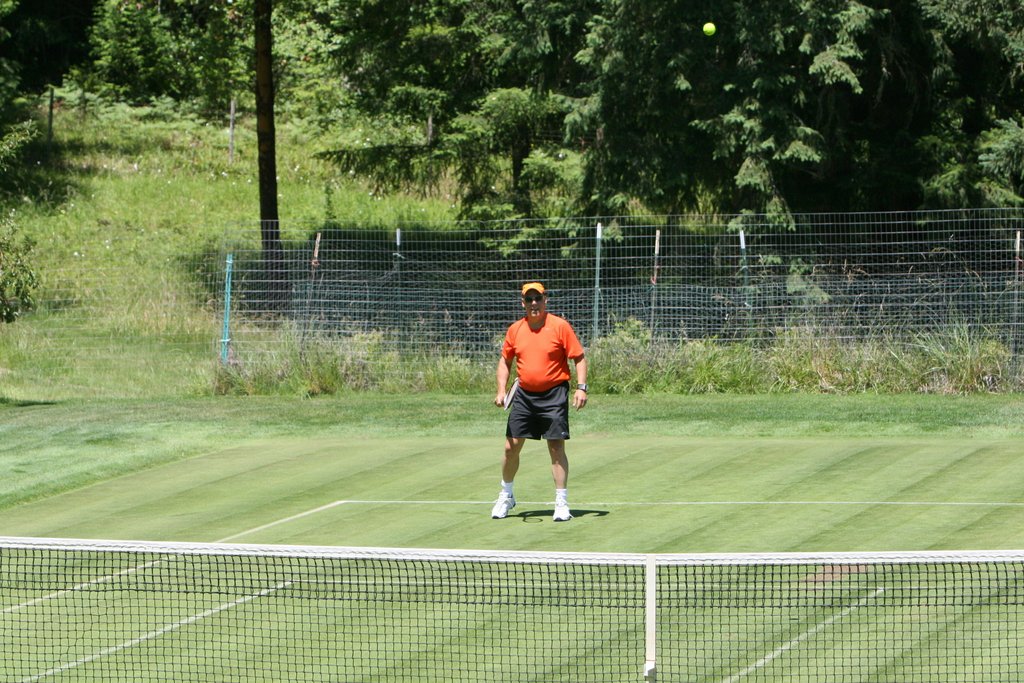 Steve patiently awaiting an approaching tennis ball.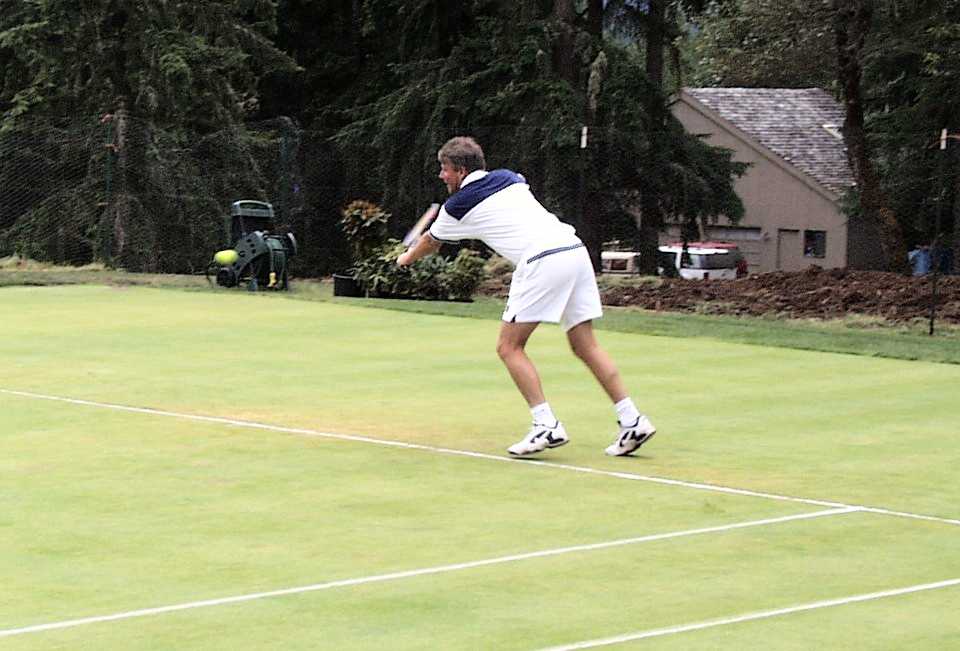 Tom Greider, slicing a backhand (office in the background).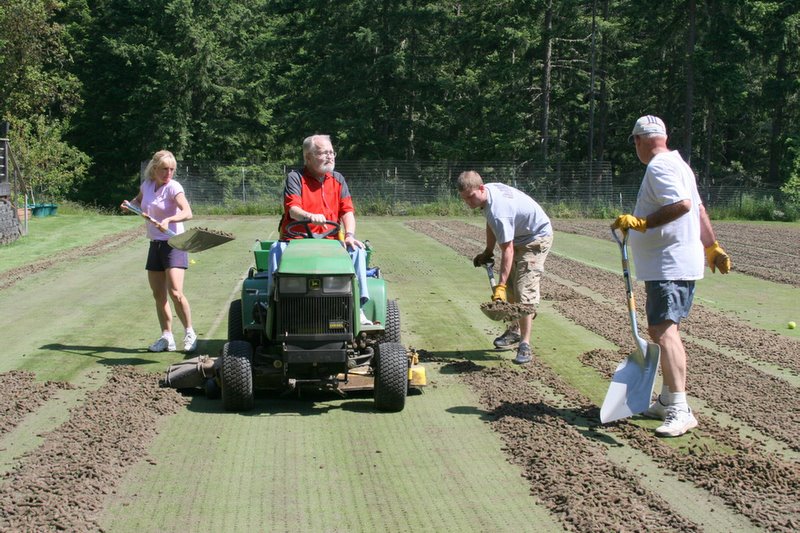 Late. great friend John Douglas diecting the "Crew".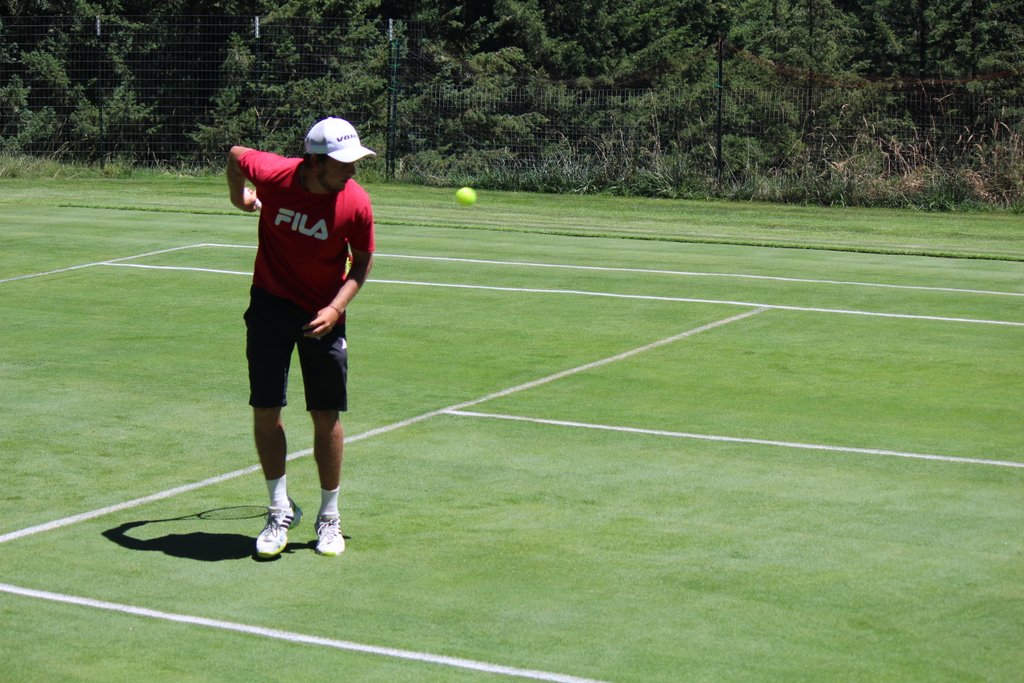 Our friend Danny Riggs, Lynn University. Danny is a great tennis player, much like his grandfather, Bobby Riggs.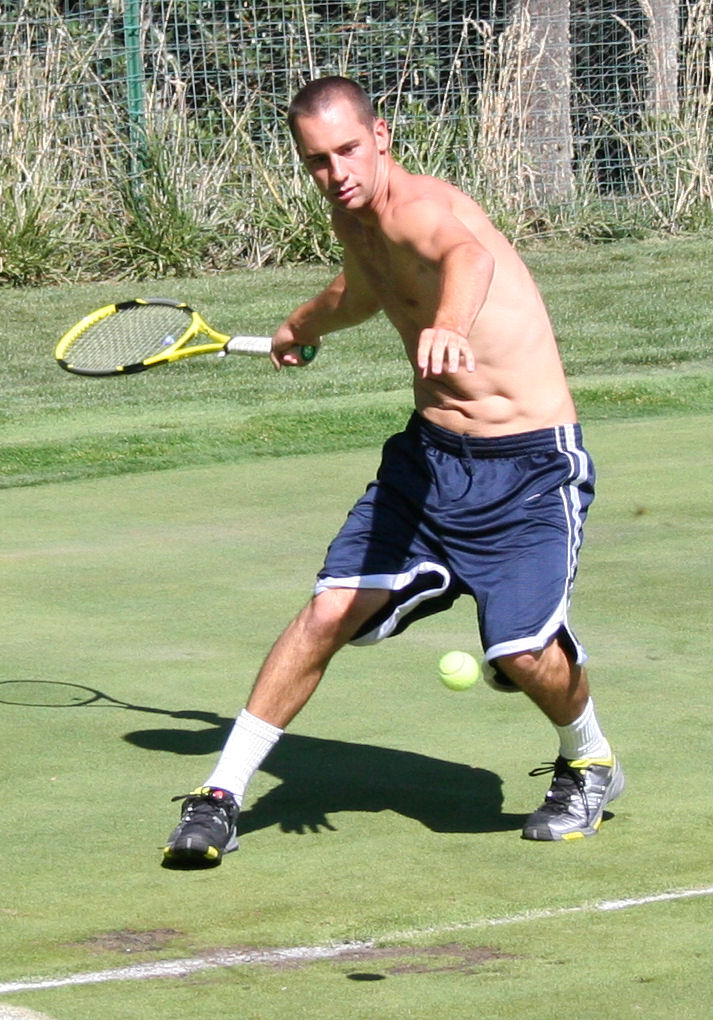 Our friend, Arron Spencer, an ex-UofOregon tennis player (2006) -- Go Ducks!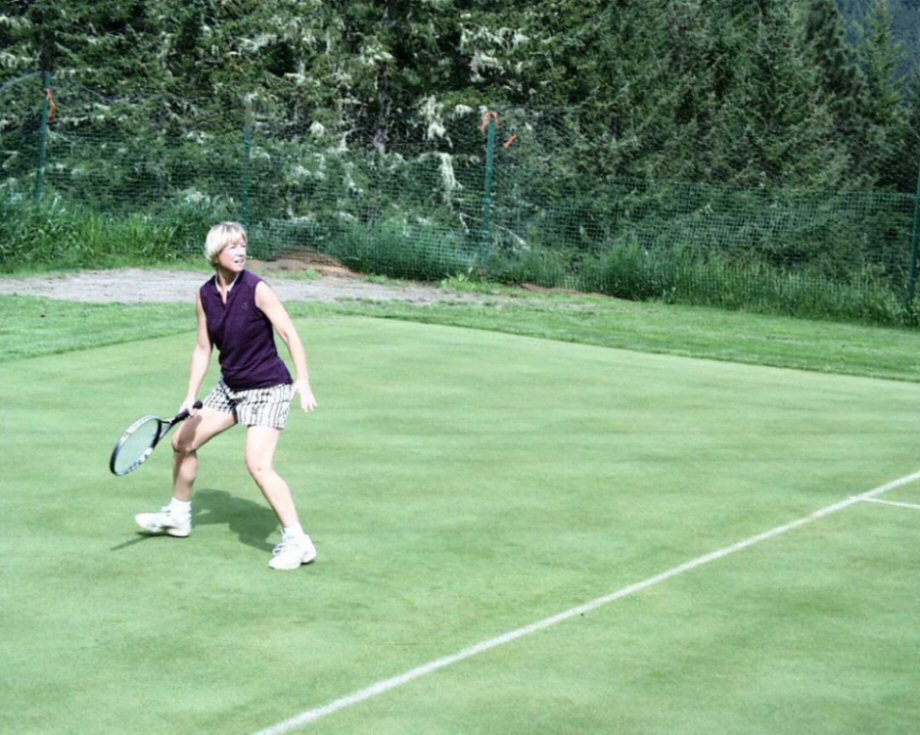 "New Market Wizard" Linda Raschke, patiently awaiting the arrival of a fast-moving tennis ball.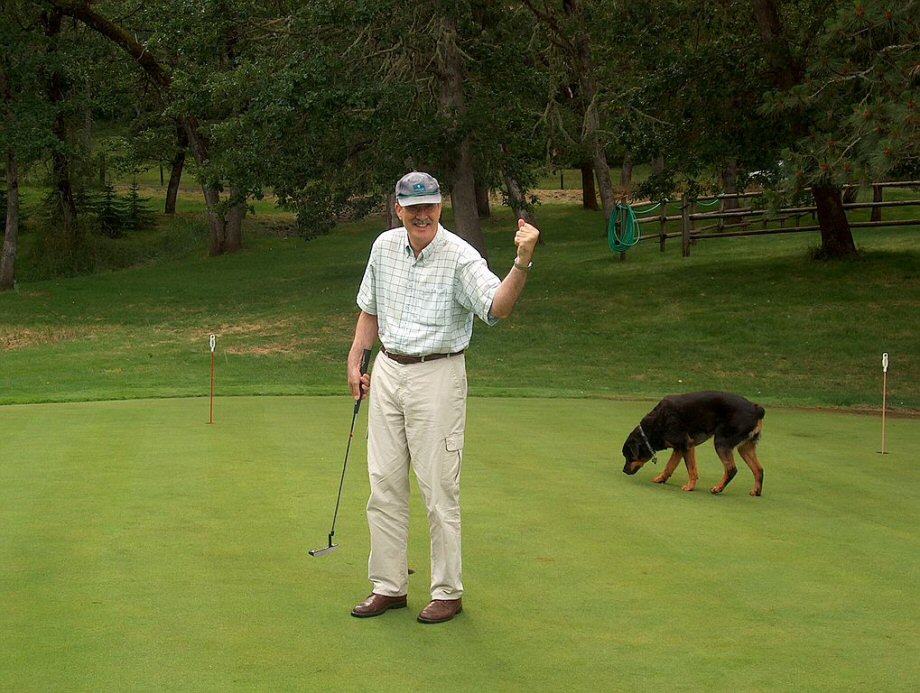 Ron Schelling on 6/17/2005 of Ron Schelling, www.2hedge.com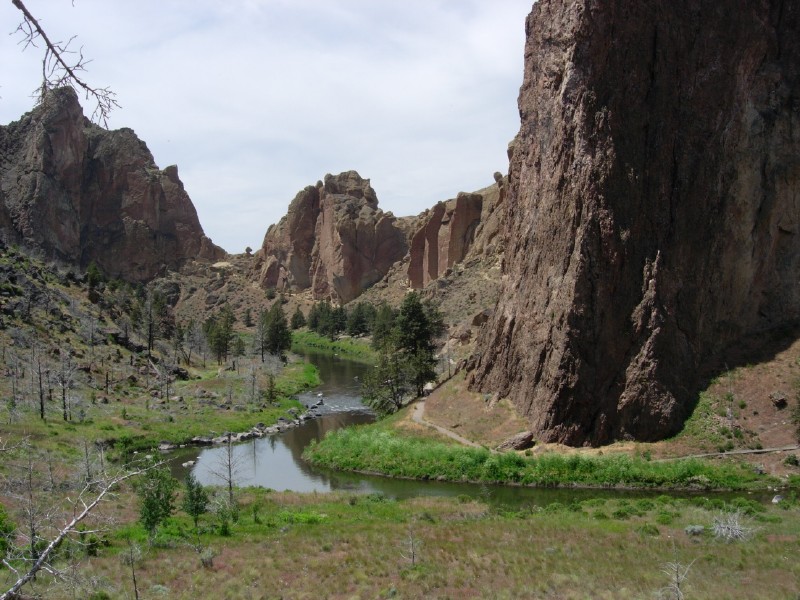 6/19/2005 at Smith Rock State Park in central Oregon. Great afternoon of hiking the famous Asterick Pass, located in the middle of the picture.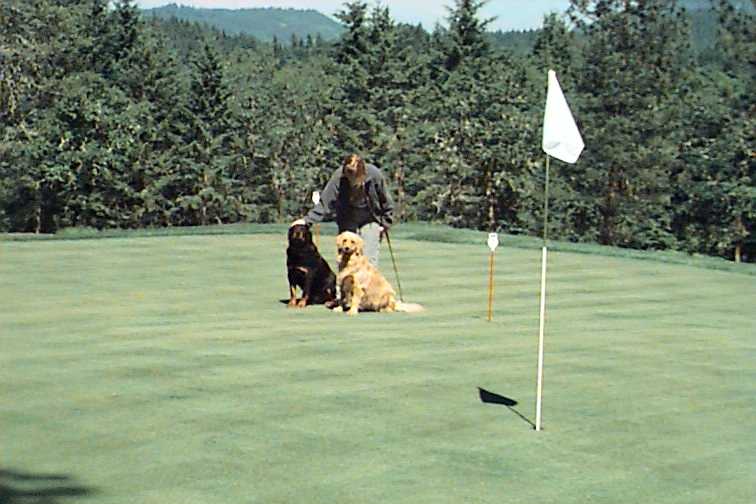 Marsha Moore and a couple of the old kids, Junior and Jasmine.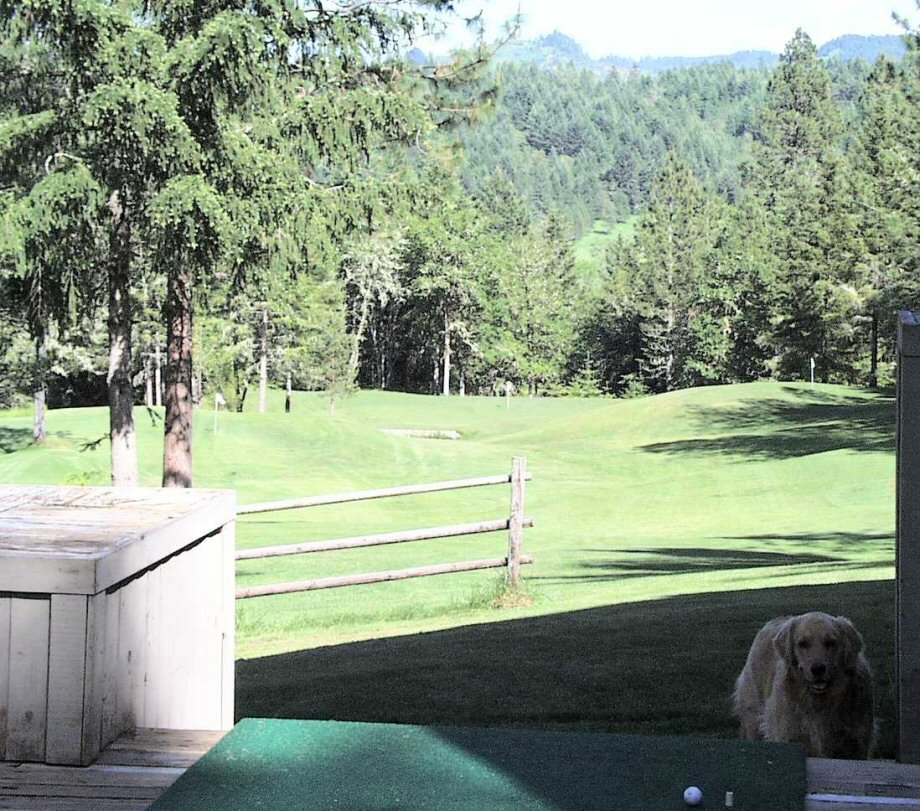 Three golf holes below the office on 5/22/2000.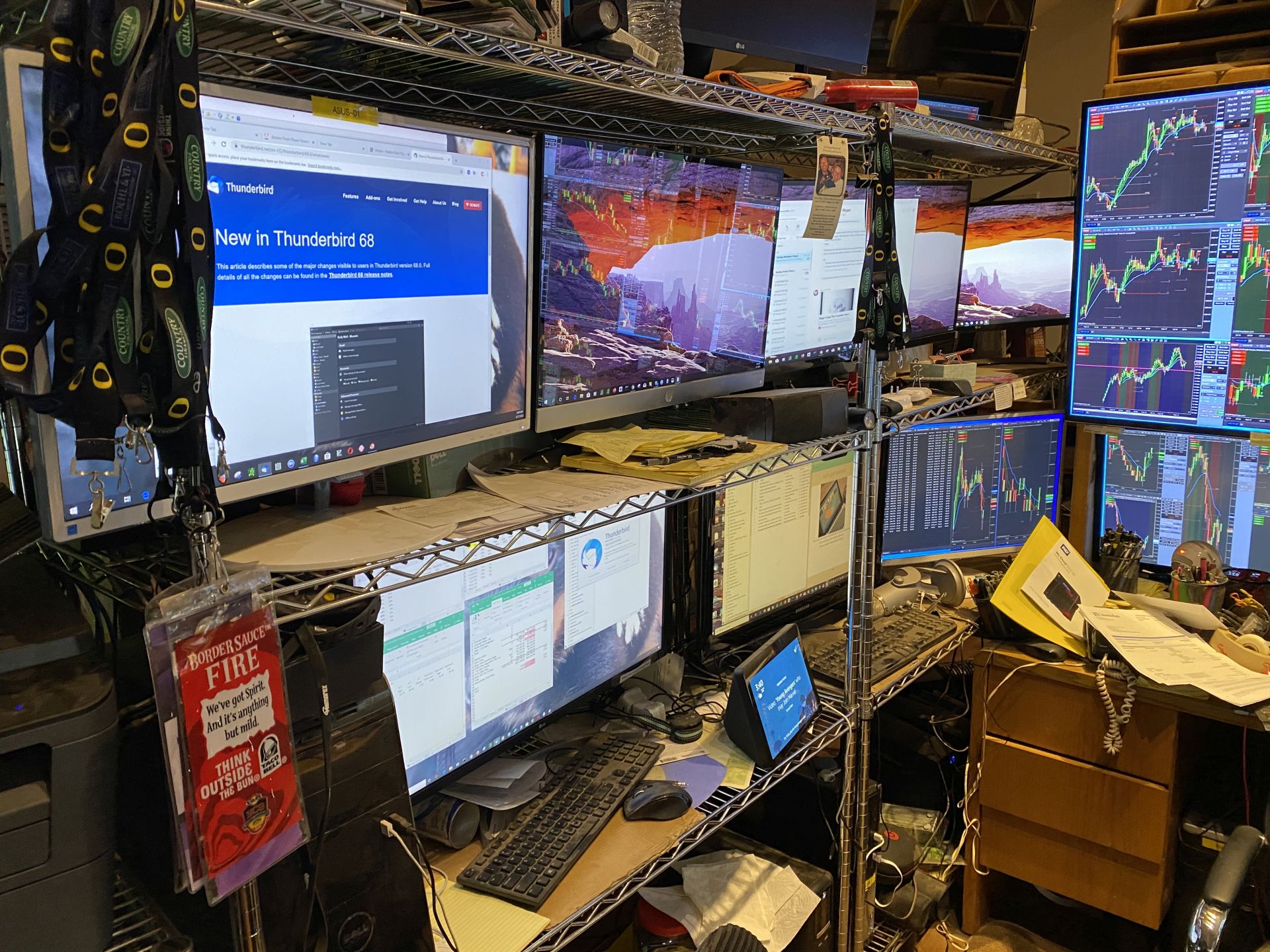 Just a few of Steve's monitors, including the 55" 4K monitor driven at 3840 x 2160 (center top).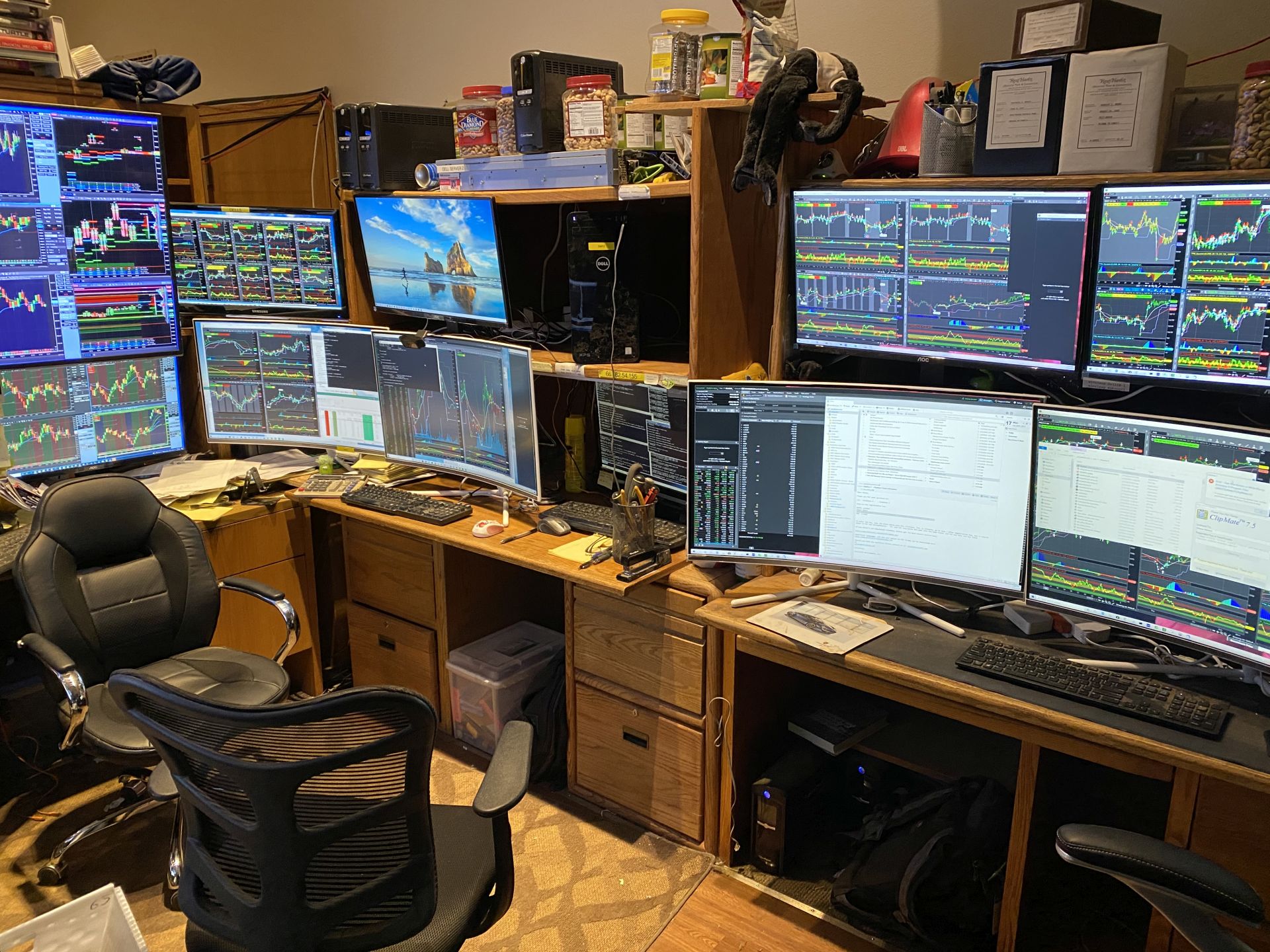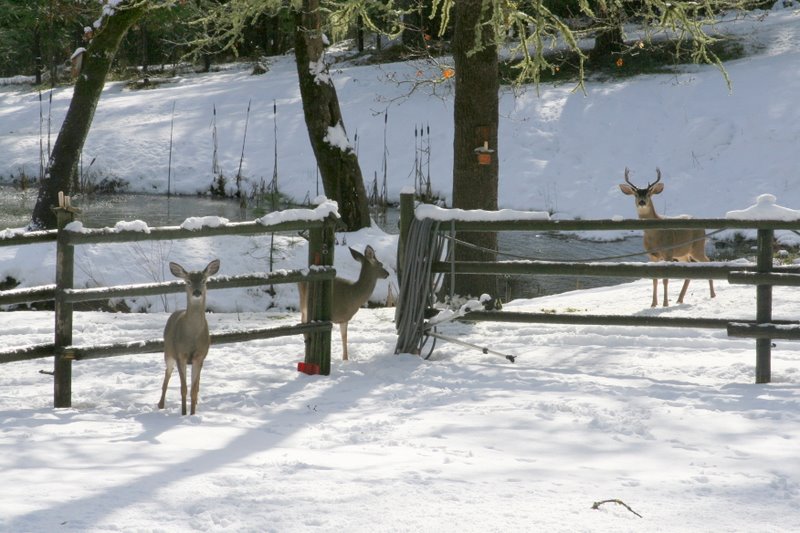 Deer in Steve's backyard (February 2008).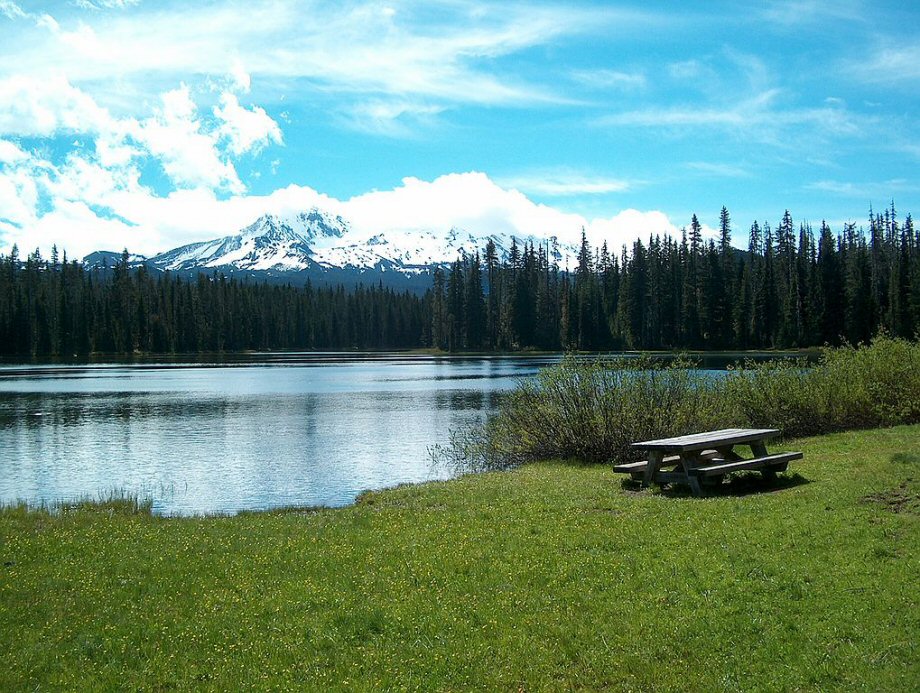 Scott Lake, below the Three Sisters and about 90 minutes from the MRCI ranch (6/19/2005).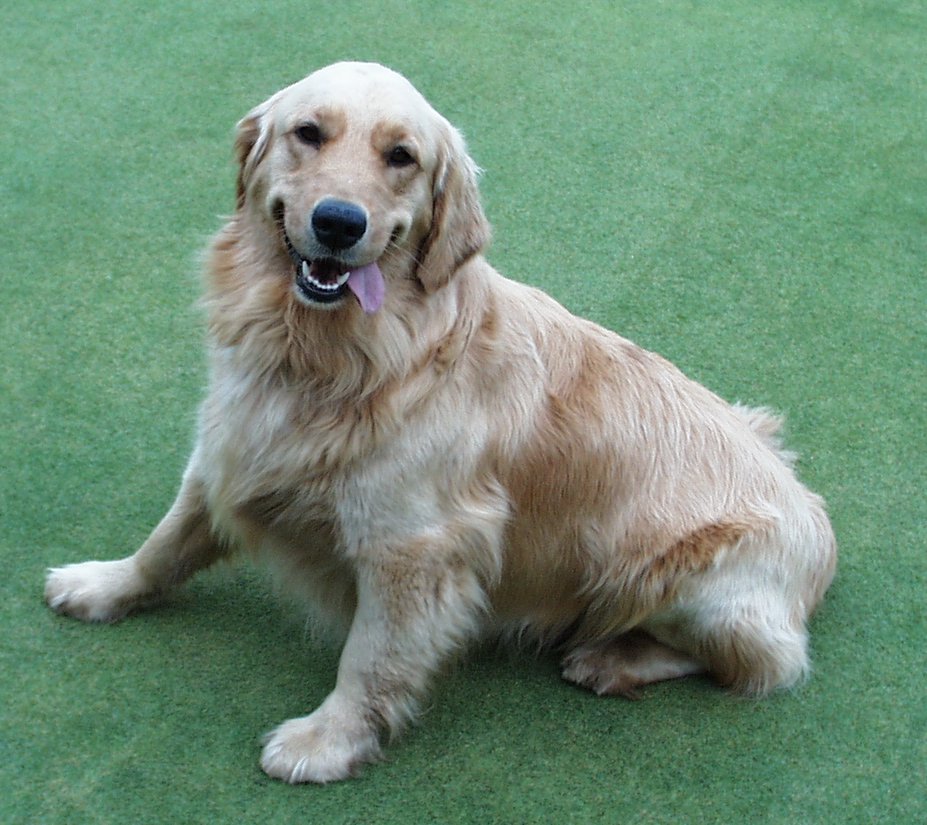 Our great golden retriever, Jasmine, on the tennis court in the summer of 1998. We lost her 12/31/2009. She was quite the lover dog!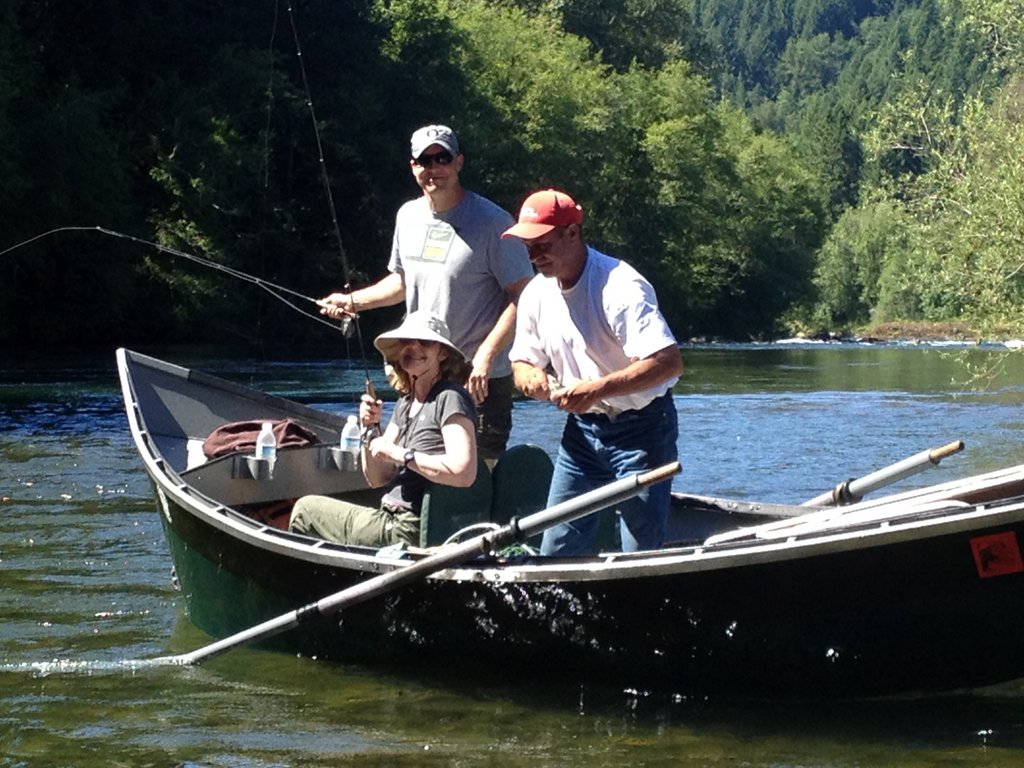 On the McKenzie River (6/16/2012), with Marsha Moore (seated), son Chris Moore, and guide Jim Straight. Marsha was resting after catching around 50 fish by herself, including 7 double catches. Chris had the big one (an old 15-pound trout) that got away.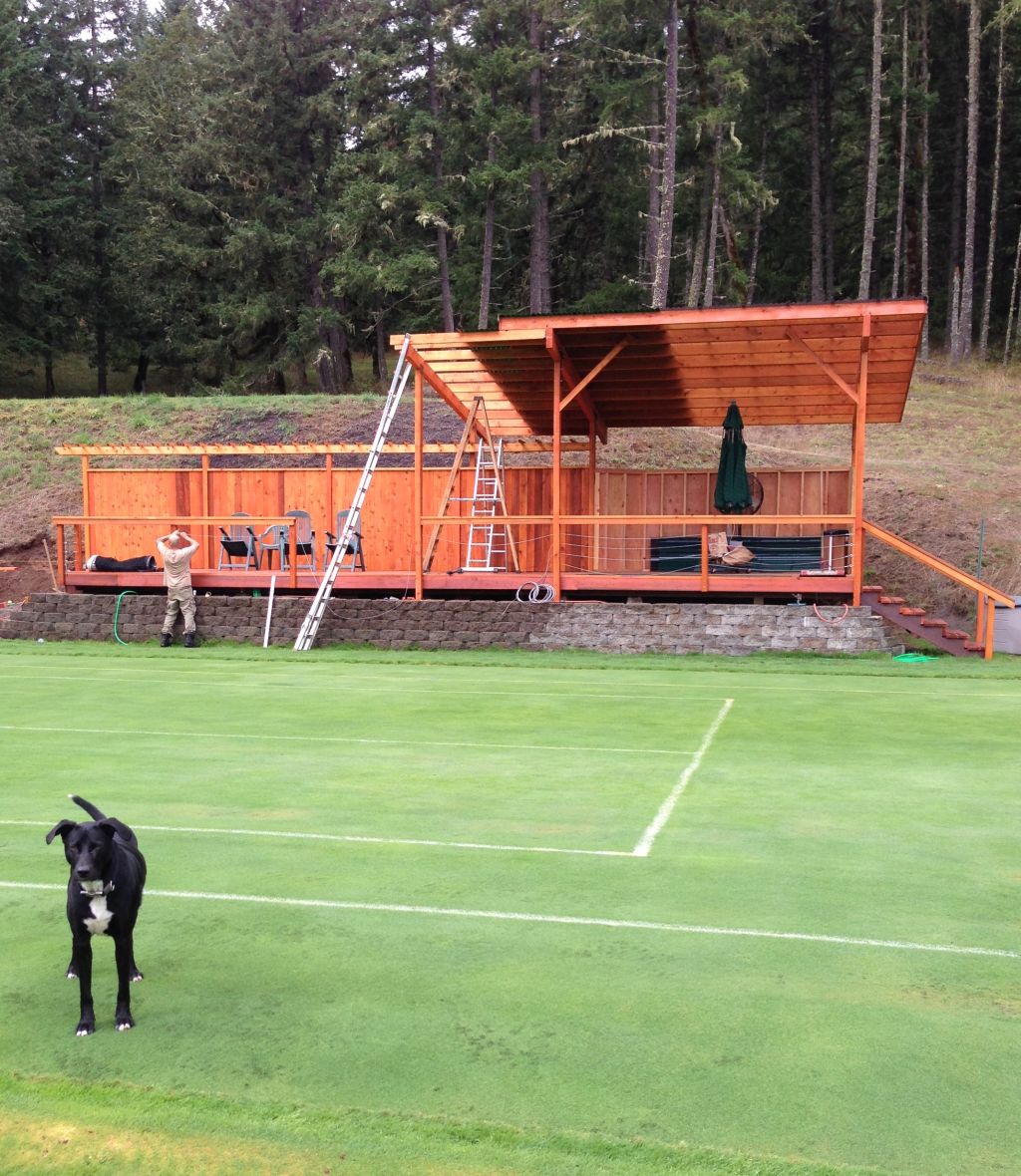 The tennis court deck pictured in late summer 2013. Buddy Tom Gillette and my son built this beautiful redwood viewing deck next to the tennis court.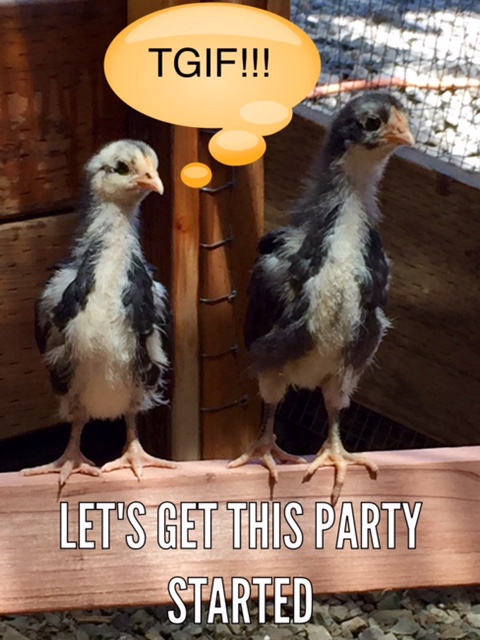 Two of our new chicks pictured in early July 2015 at the new MRCI Chicken Hotel. Those two cute little girls are Black Australorps. The Chicken Hotel currently has 10 different types of chickens in residence.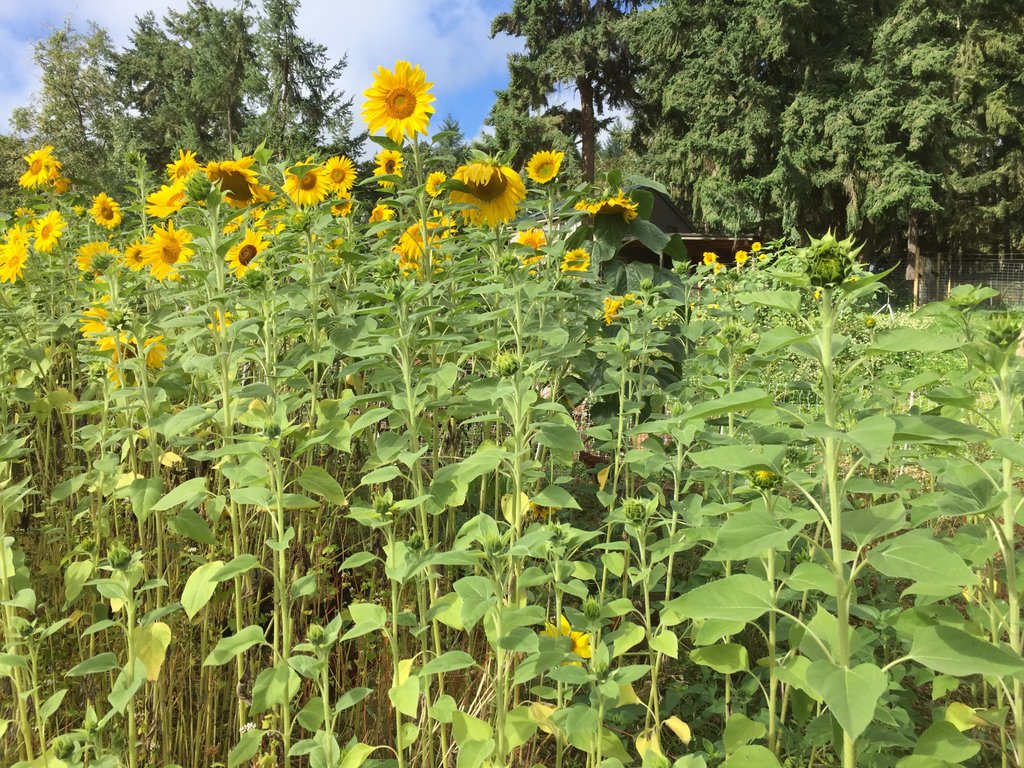 Beautiful sunflowers in part of the free range for our lucky chickens. If you look closely, you can see some of them in it. With a very large free range area, they spend their days playing, eating, sleeping.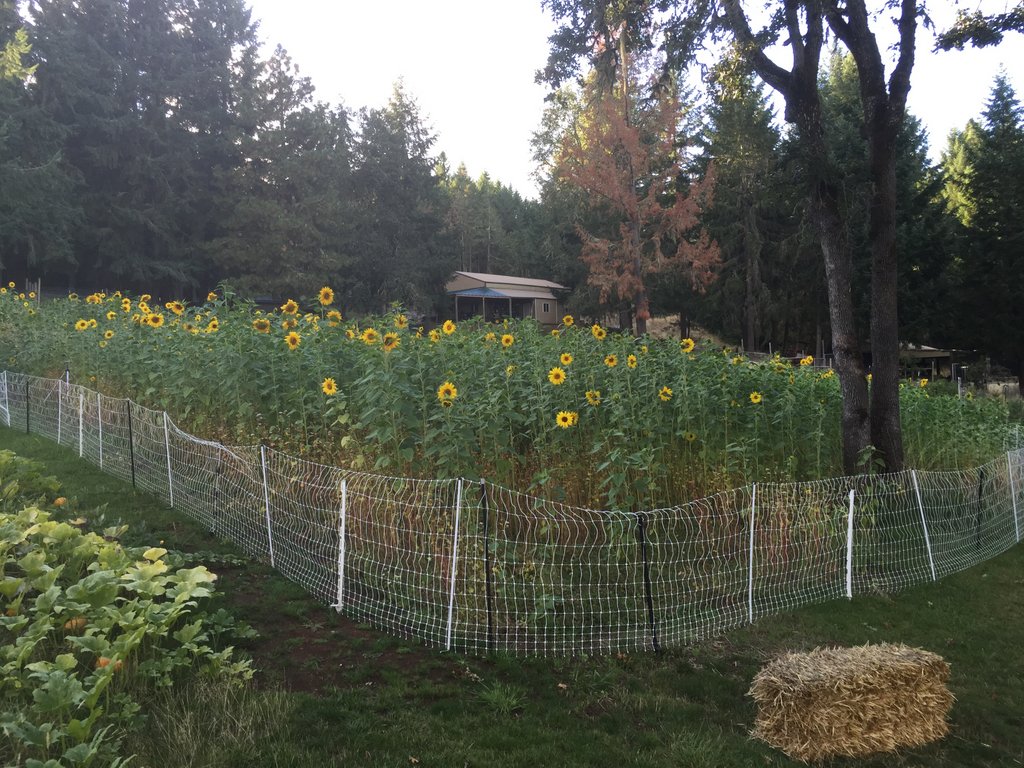 Chickens can more easily spend those days playing, eating, sleeping because sunflowers give them great cover from hawks.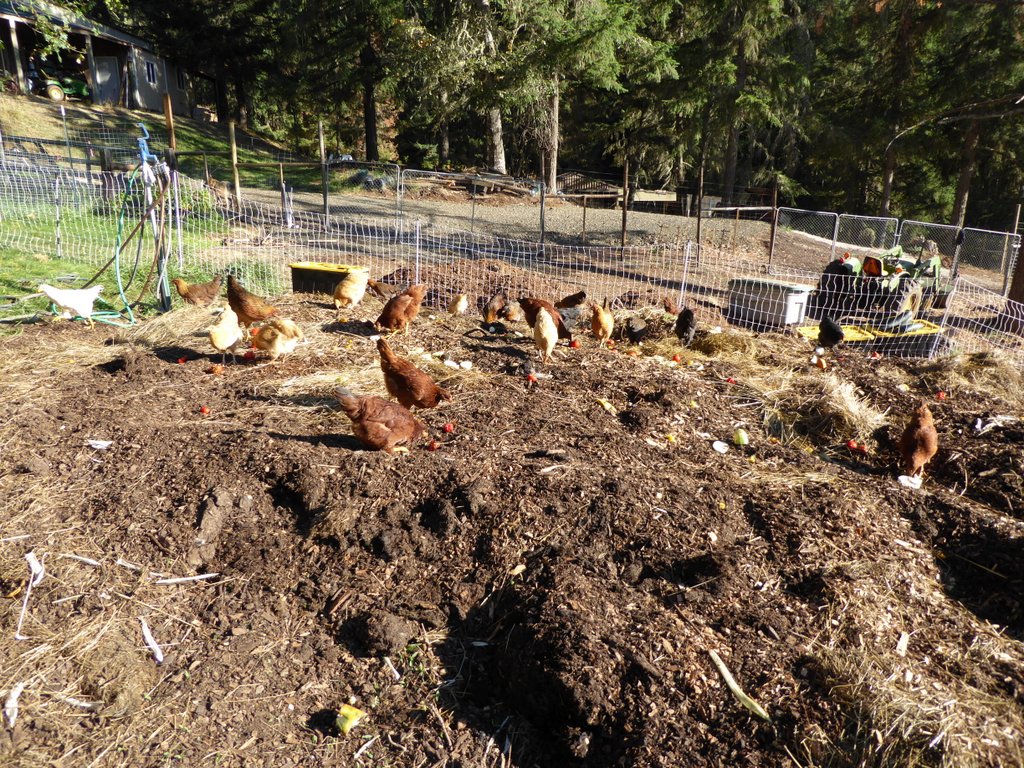 Chickens on the compost pile, making even better compost for the gardens.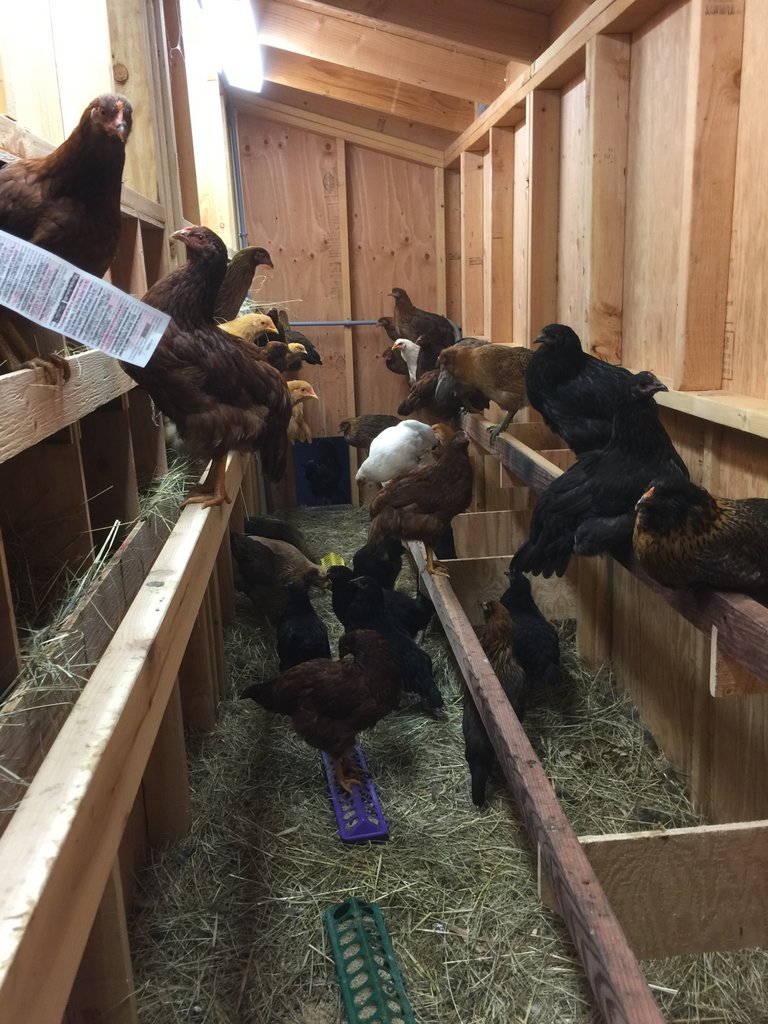 A few of the 81 hens and chicks in their new MRCI Chicken Hotel at bedtime.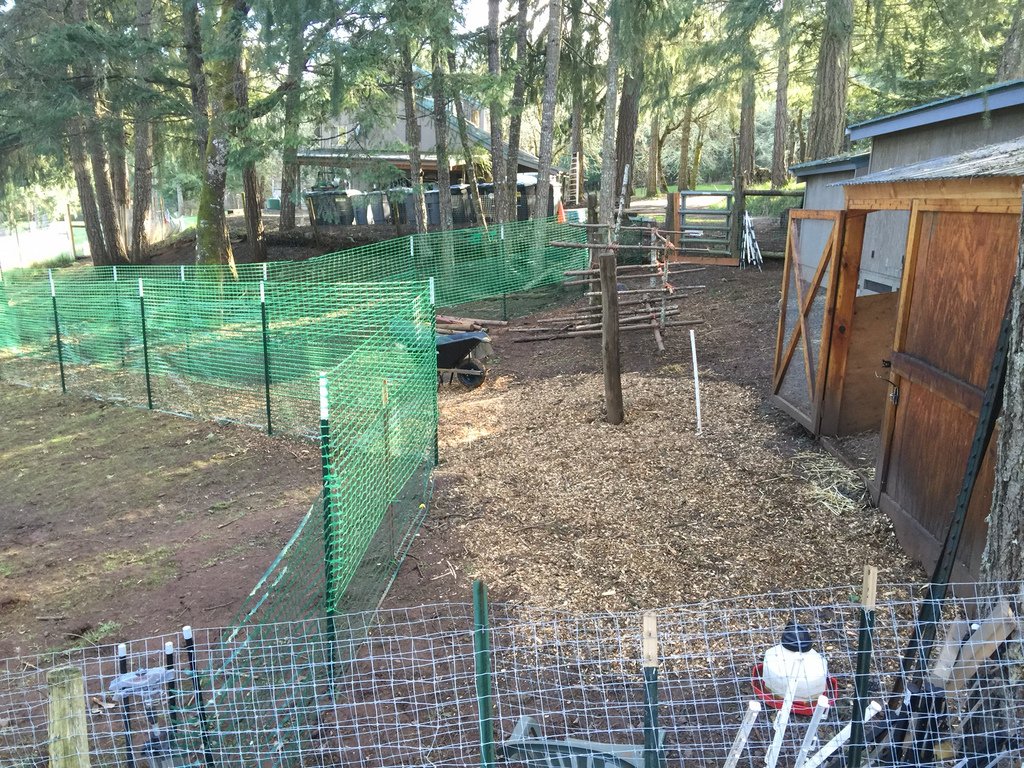 Back of the chicken coops (office in background).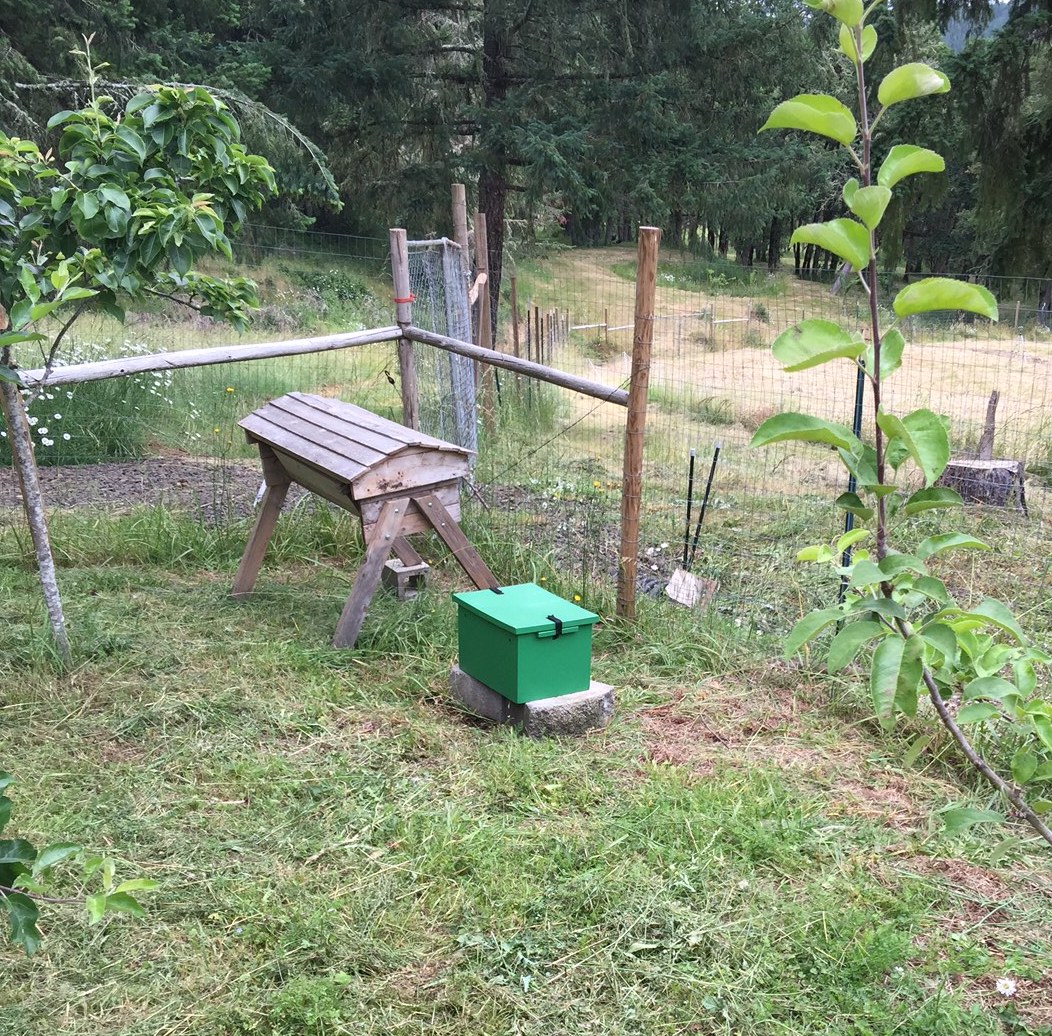 This green box is called a "swarm box." We captured some bees from across town at a friend's home and eventually moved them into the top bar bee hive behind the swarm box.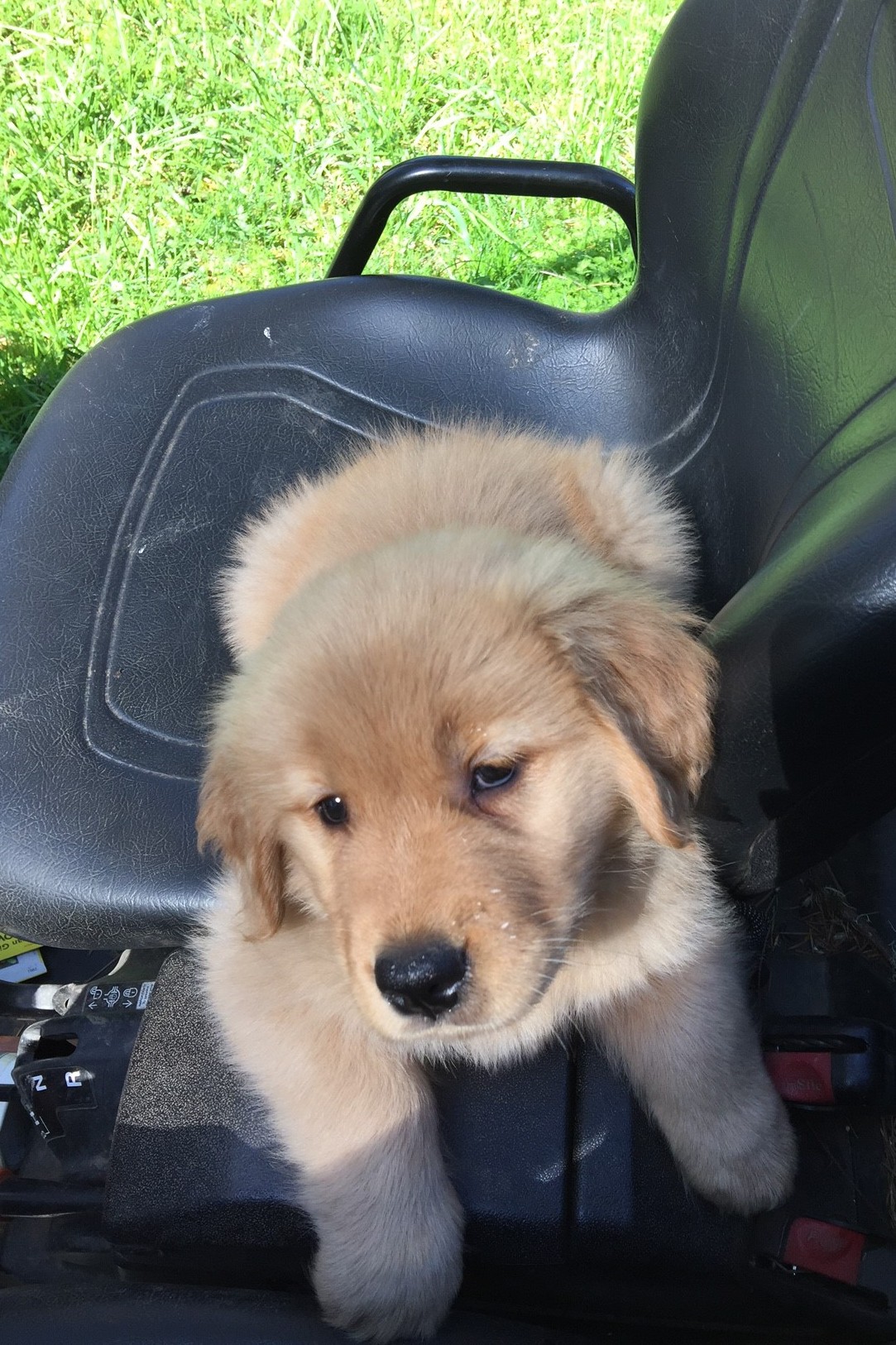 Our new golden retriever puppy Jolena, born in February 2016.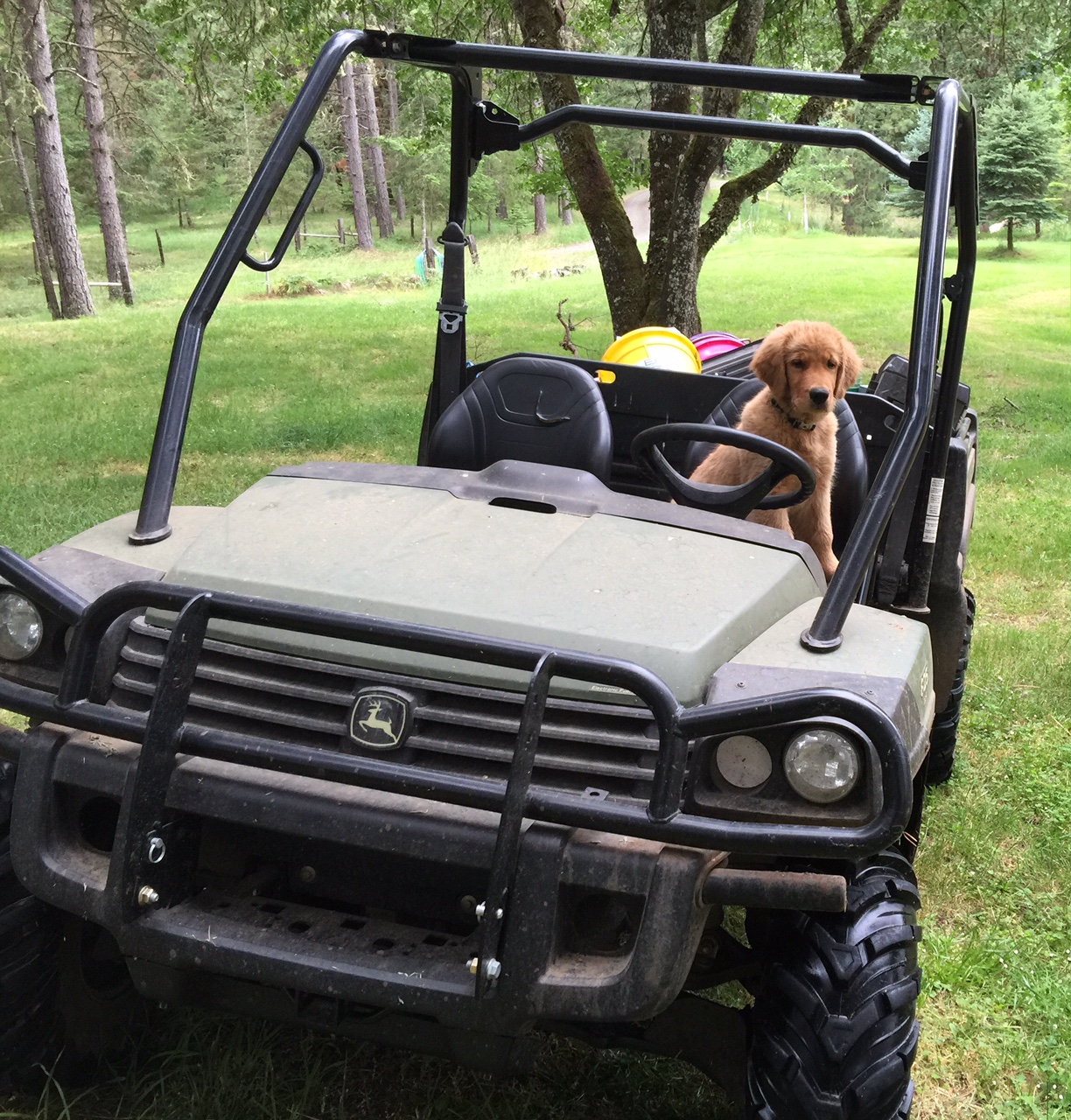 Sweet Jolena, the golden retriever, driving the gator.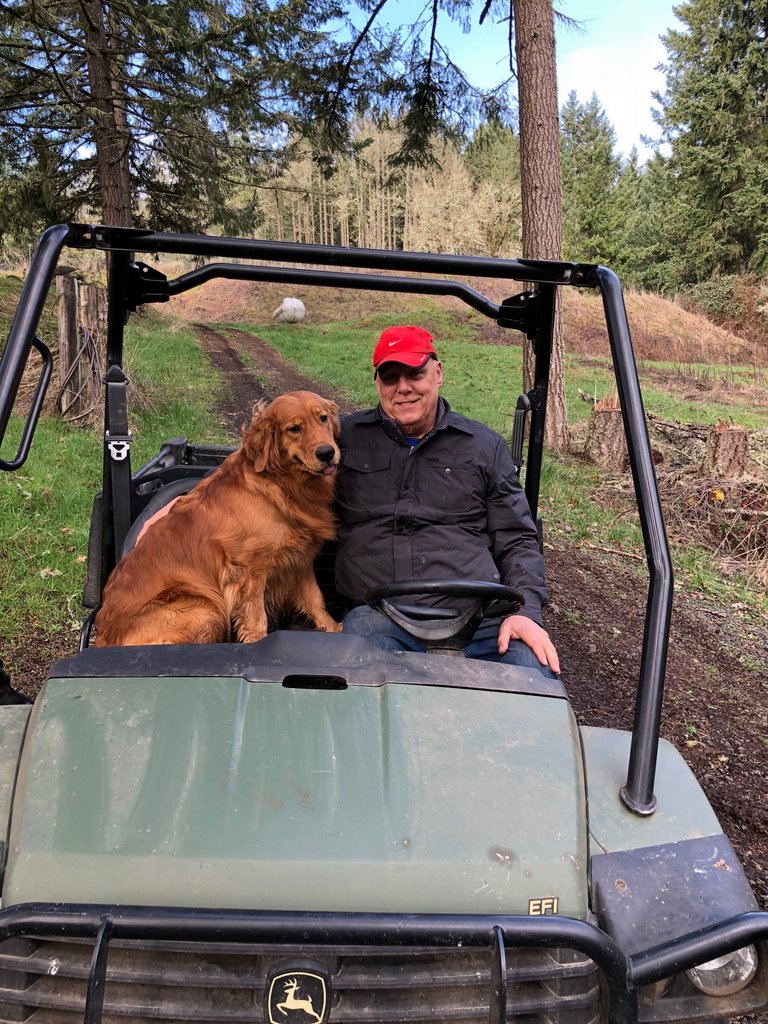 Jolena in her spot on the gator, a couple weeks before her 2nd birthday in February 2016.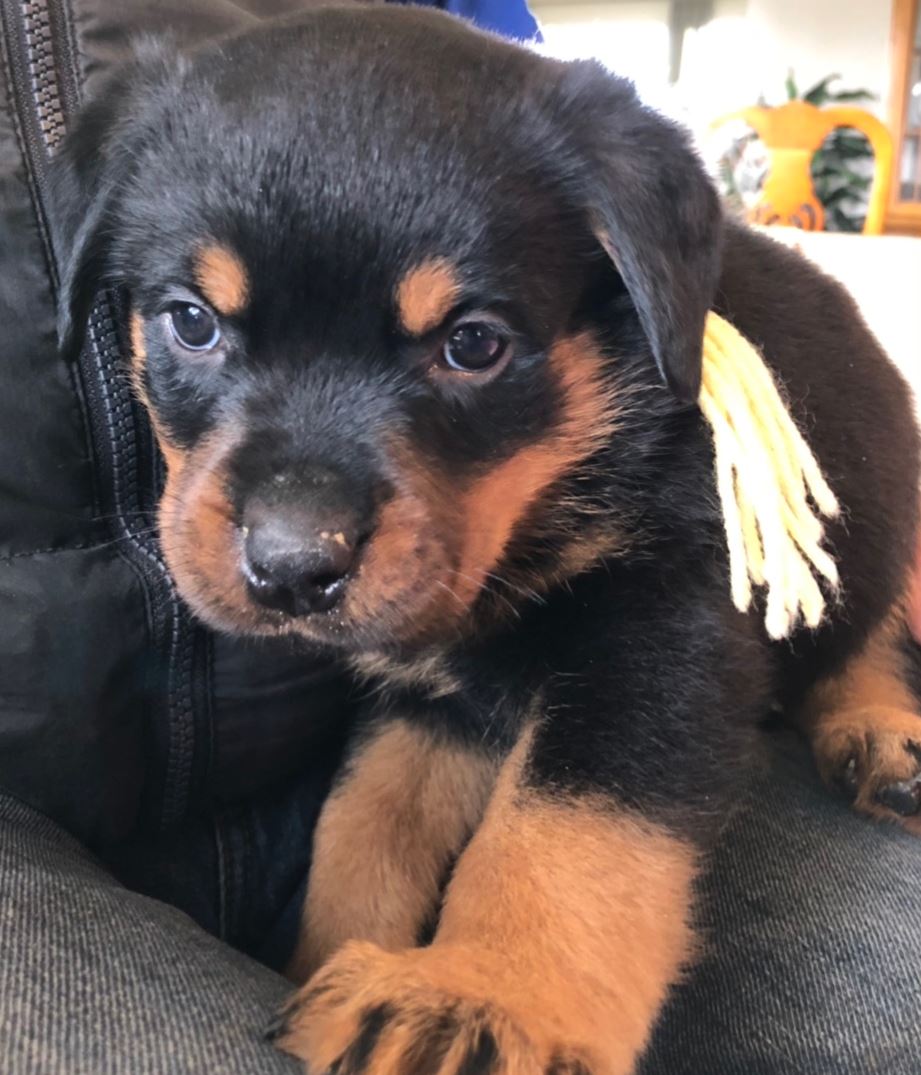 Our newest family member, Johann, a 6-week old Rotweiller.
He came from Von Sarco Rotweillers in Portland: http://www.vonsarcorottweilers.com www.vonsarcorottweilers.com
Johann is going to be a big boy; his dad, Ork, weighs 130 lbs. and is himself quite the lover.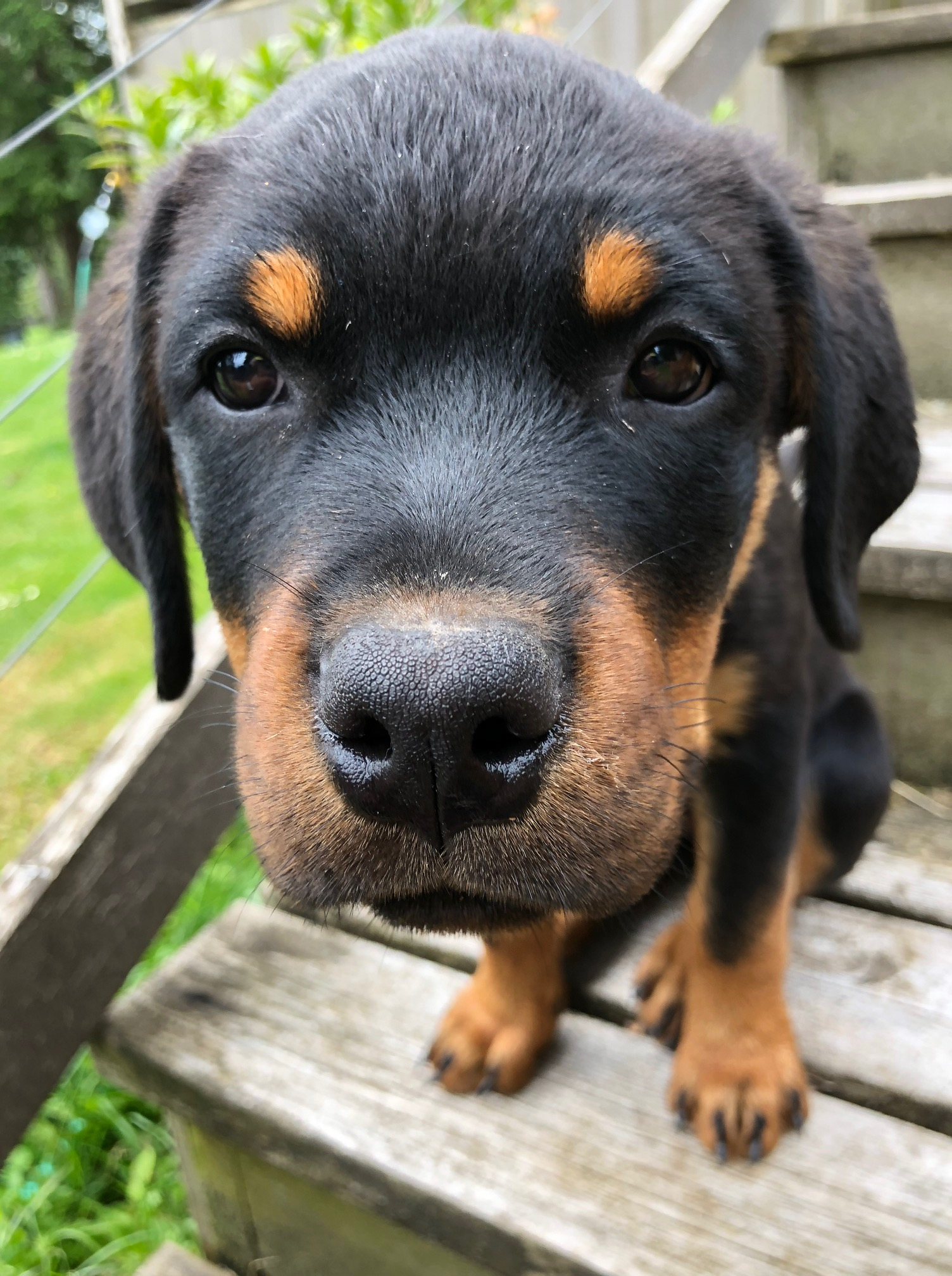 Johann, at 14-weeks old, 26.9lbs.